It's winter, and you look out onto your once thriving backyard and see that it has seen better days, but where to start? The winter weather may have brought down branches, your pool may look more like a pond, and your outdoor furniture may be thick with mildew, yet a starting point seems impossible.
Cleaning your backyard may seem like a large job you just want to put off, but with our top 5 backyard cleaning tips and a little hard yakka, you'll have your garden back to its best in time for spring!
Before you start, gather up some useful tools and equipment to make life a bit easier:-
Thick gardening gloves
Shears
Shovel
Thick bristle broom
Steam cleaner (hire or borrow from a neighbour if you don't have one)
Hedge clippers
Leaf blower
Heavy duty
Broken Items And Debris
First things first, check your outdoor furniture and children's play equipment identifying anything which is broken and not repairable. Gather up these items and discard of them properly.
Elka Tip: Your local rubbish remover can help you pick up these items. Some local rubbish removers can even take away good working items which are no longer needed for sale or donation to charity. Who knew cleaning up can make you feel good too!
Garden Debris
If large branches have come down during winter or trees have been uprooted, enlist the help of an extra pair of hands to clear logs and trunks which maybe heavy and cumbersome.  Large logs and broken fence panels may be repurposed for fuel, so put the word out if you have a large stockpile of wood.  Once larger items are cleared, sweep or rake all the leaves and smaller debris into a pile and load into heavy duty garbage bags for easy disposal. Avoid using everyday garbage bags as they will tear and split easily.
Elka Tip: Do not set fire to dry kindling and leaves, this can cause a fire to quickly spiral out of control and is dangerous, particularly in bushland areas.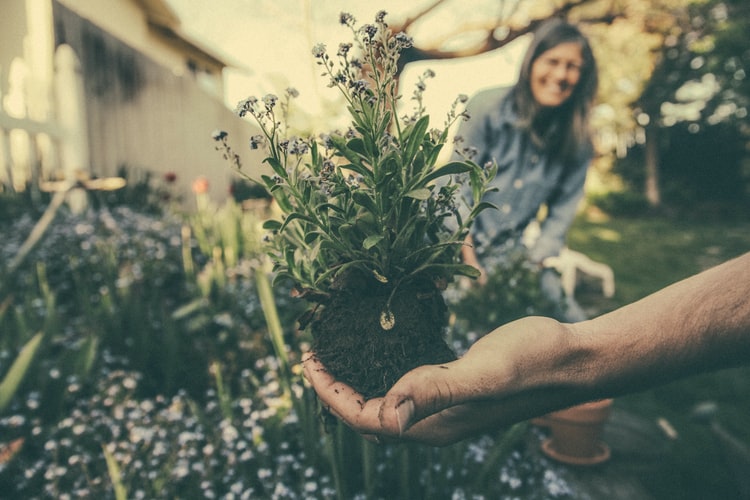 Steam Clean Your Garden Furniture
Now your backyard is clean and clear you can focus on your furniture.  A high-pressure steam washer is a quick and efficient way to bring your garden furniture and outdoor areas back to best.  Use it to clean mildew, moss and stains from your decking, driveways and pathways.  You can even use it on your outdoor benches, chairs and tables to steam away the grime which has built up over winter.  It's amazing the difference clean outdoor furniture can make to the overall look and feel of your backyard.
Elka TIp: Once you've steam cleaned your furniture, turn the cleaner on your garden tools which will be caked in mud after your backyard clear out!
Inspect Your Gutters And Perimeter
Take a wander around your garden perimeter. Are there dangerous nails which may have worked out and become a hazard? Are there holes in the garden fence, now exposed after the clear out where your faithful friend or the family bunny can escape? Also take the opportunity to hop up on a ladder and clear out your gutters and check for any roof tiles which may have become loose or broken.
Elka Tip: Rather than risk a nasty fall, call on a local rubbish removalist who will clean your gutters for you and replace any broken roof tiles.
Freshen Up Your Garden
Now is a great time to plant and prepare for a colourful spring garden.  Add some bright colours to your flower beds, or even look at planting some young saplings to replace the trees which may have been uprooted during the winter.
Elka Tip:  Clear a small part of your garden for native flora and fauna.  These become great habitats for local wildlife and in particular for hard working and under threat bees. You may even want to set up a hive of your own!
By following these practical tips, your backyard will be gleaming and a place your family will want to spend time in as soon as the spring sunshine begins to shine through.